Indian Phosphate Ltd (IPL) Group is a versatile and dynamic business enterprise, engaged in a wide spectrum of activities. Our operations include manufacturing of Single Super Phosphate (SSP), Linear Alkyl Benzine Sulphonic Acid (LABSA-90%), Mining of Minerals, Supply Chain, Education, Hospitality and Trading into commodities.
Last FY, IPL group clicked a turnover of over INR 1700 crores and about 700 human capitals are engaged.
IPL group is well poised and positioned for the next phase of organic growth through strategic diversification and exploring new business verticals.
Ravindra Singh
---
First generation entrepreneur and under his dynamic stewardship, catapulted a small time Logistic firm to a highly diversified leading IPL group, ranging from Fertilizers to Hospitality, Chemicals to Education and Mining to Supply Chain Management.
Rushil Arora
---
An aspiring young entrepreneur, working relentlessly towards making IPL group to a billion-dollar company in next couple of years and leading from forefront. Studied overseas and championing in creating a new work culture at IPL.
Devender Singh
---
First generation entrepreneur and a specialist in plant operations. Has contributed immensely to growth of IPL group.
Rohit Paragbhai Parmar
---
An industry veteran and former senior management team member at Vedanta Ltd. An engineer and management graduate is the chief architect of catapulting IPL to a leading player in the field of Fertilizers & Chemicals.
Manish Murdia
---
An IIT alumni and an industry veteran. He is a leading consultant and a highly acclaimed expert in operations.
Neetu Sagar
---
She has been an ace educationist and an expert in establishing world class educational establishment. She is heading chain of schools run by "Step by Step".
RAVINDRA SINGH ARORA
CHAIRMAN & MD, IPL
Chairman Statement
Progress for me has never been a dream. It has always been a distant reality and once one milestone is achieved, there is always another one waiting to be crossed. It is with this belief that I started IPL group in 2000, a company that was initially in the business of providing logistics services and after two decades of hard work, IPL group has became a prominent name in its business segment - from Fertiliser to Hospitality, from Chemicals to Education and from Trading to Mining but like every entrepreneur sticks to their dream, I always wanted to push my company to more prosperous milestones. More than being a global player, I always perceived my company as a unit that could make a difference with its quality and competitively priced products. Taking a path less traveled, I expanded horizon of IPL group into production and services, a highly sensitive business that requires a high amount of technical know-how, expertise and specialized knowledge.

Overcoming challenge after challenge with the support of my brilliant team, I have been successful in bringing IPL group to a new milestone of national recognition.

The journey of IPL group is never ending. But with the support of my team and clients, I am confident that the company will continue to scale milestones of excellence for years to come.
Indian Phosphate Ltd was founded in 1998 as a logistics service provider and since its inception, the business horizon has been expanded into key verticals as, Fertilizers, Chemicals, Logistics, Mining, Education, Hospitality and Trading .
IPL group's first SSP plant was commissioned way back in 2004 and capacity further enhanced to 264000 MT per annum through two of its units in Rajasthan. IPL is one of leading SSP manufacturers in Rajasthan with its Ankur brand well established throughout in North & West India.
IPL group also started its LABSA (90%) production in year 2009 and having installed capacity at 126000 MT per annum as of now.
IPL group, which started as a small logistics company in '98, has become a huge logistics service provider PAN India basis and deals in all sorts of liquid and solid cargo with a fleet of over 200 vehicles.
IPL group is also into Mining and Beneficiation of various Minerals and this vertical is poised for expansion further through its own acquired Mines.
IPL group is running number of Schools up to XII Board and accredited with CBSE certification. Step by Step schools are a fast-growing educational segment for IPL with excellent academic performance and creating value system.
IPL group has entered Hospitality segment with planned opening of five-star hotel properties in Rajasthan to capture the vast potential of ever-increasing tourism.
IPL group's own trading arm is already active for over past 2 decades and virtually deals into all major Minerals and Chemicals.
---
Vision
To emerge as an icon through its relentless innovation that adds value to all stake holders and driven by entrepreneurial fortitude for sustainable growth.
---
Mission
To comprehend & fulfil customer needs by leveraging our manufacturing expertise, supported by robust research & development programmes that integrate innovations into our growth journey.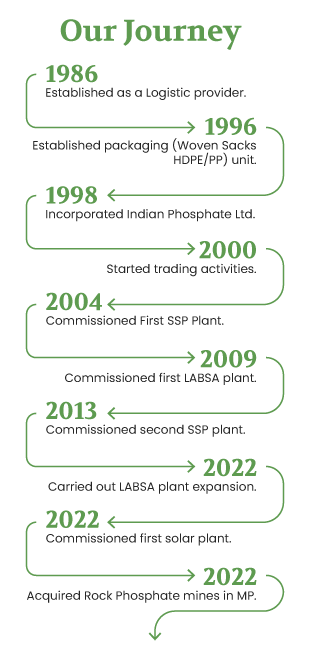 Setting up a new SSP production facility in Dhule (Maharashtra) with a range of micro-nutrient Fertilizers, slated to be operational by 2024.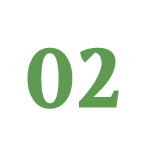 Construction of two luxury five-star properties in Rajasthan with + 200 keys, set to be functional by 2025.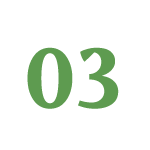 Establishing a chemical manufacturing plant in South India, with operations anticipated to start in 2024.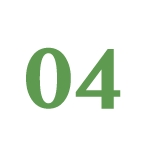 Operations at the recently acquired stone mines in Jodhpur and the rock phosphate mine in MP are projected to commence in 2025.
At our company, we conduct our business operations based on a set of core values that have evolved over time. These values define, who we are and how we conduct by
Quality
We take pride in supplying the highest quality products. Our commitment to rigorous laboratory testing at various stages of manufacturing gives us a competitive edge.
Honesty & Integrity
Upholding the highest standards of honesty and integrity in all our actions sets us apart from the crowd. We believe that transparency and trust are the cornerstones of lasting success.
Customer Commitment
Building long-term relations with our customers, employees, suppliers, and stakeholders is at the heart of what we do. We aim to make a positive difference in their lives through our unwavering commitment.
Teamwork
We view our team as a family, working together to achieve both short-term and long-term goals. Collaboration, cooperation, and mutual support are fundamental to our success.
Personal Accountability
We hold ourselves personally accountable for meeting all our commitments. Each team member takes ownership of their responsibilities, ensuring the success of our collective efforts.
These core values guide us in our daily operations and reflect our dedication to excellence, ethics, and the well-being of all those we engage with.
"Fostering Innovation, Building Excellence, Your Partner for Progress."